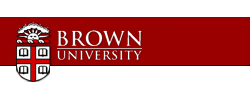 Long-Term Care Insurance
is all that we do
Welcome eligible Brown University employees and eligible family members to RetirementGuard! Finally, Long-Term Care Insurance that meets your needs!
Long-term care insurance is designed to protect assets from being eroded by the potentially devastating costs associated with long-term care.Certainly informed decisions about long-term care may provide financial peace of mind — and help you avoid becoming dependent upon family members for care.
We hope you will find this site informative. We view this a component of retirement planning and strongly suggest that you contact us at 888.793.6111. We are independent and objective — and can help you design a program that fits your budget — and tolerance for risk.
ACT NOW !
The trend is undeniable. The cost of new policies gets more and more expensive—every year. And some attractive policy features are starting to be eliminated. This is why NOW a good time to investigate long-term care insurance . RetirementGuard is independent- we are NOT beholden to a single insurance company. And while Brown sponsored options are a good place to start—we have comprehensive software which will "shop" with all the major companies. Long-term care insurance- this almost all that we do. We can provide a level of specialization and service that will be hard to match!
×
Who Cares? Kiplinger's No-Nonsense look at long-term care -- and how to pay for it. A 22 Minute Video from Kiplinger (this may take a few seconds to load)
×