Welcome Brown University Employees
Traditional & Hybrid
Long-Term Care Insurance
888-793-6111
helpme@retirementguard.com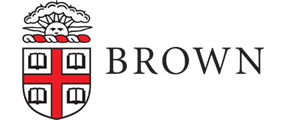 Which type of insurance is right for you?
No single insurance company, or product, can be "best" for everyone. We invite you to click on one of buttons below to learn more about different solutions.
New traditional long-term care insurance programs are vastly improved. The possibility for premium increases with the modern programs have been greatly diminished.
Unlike hybrids, traditional insurance premiums are relatively low - you can get more bang for your buck. However if you never need long term care, your premiums are not returned.
Visit our Traditional Long-Term Care Exchange website to learn more.
Protect your retirement savings. Hybrid LTC policies combine long term care funding with an annuity or life insurance policy.
Guaranteed. A single premium, or ten equal payments (10 pay), are guaranteed, and can never be increased.
If you don't use it - you don't loose it. If long-term care benefits are never used premiums paid will be returned to the insured or to his or her estate.
Keep in touch.
Evaluating your options can be confusing, so after reviewing the information on the following site we invite you to call us at 1-888-793-6111 or e-mail helpme@retirementguard.com. Normally, in less than 10 minutes, we can answer your questions and provide valuable insights—without obligation. Should you decide to obtain insurance, know we are paid by the insurance company.